Former Rugby Players Consider CTE Lawsuits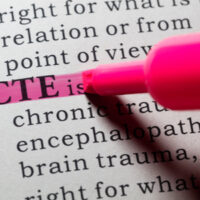 Chronic traumatic encephalopathy (CTE) is a condition caused when one person sustains several concussions over a period of time. While it is not known what factors make a player more susceptible to CTE, we do know that several former players have displayed severe reductions in their emotional and impulse control. A few of these individuals have committed murder, but more live with severe cognitive deficits, memory problems, and other afflictions related to brain damage.
While the NFL and NHL have settled lawsuits against them, Rugby players too have a propensity to sustain head injuries. Now, several former Rugby players have teamed up to discuss the prospects of filing a lawsuit against the World Rugby league.
The State of the Litigation 
According to an attorney representing the former rugby players, he has been contacted by players between the ages of 20 and 60 who have shown "neurological problems". It is likely that every player who is interested will be tested to see if they have any signs of CTE. Those players who do show signs of CTE would be added to the lawsuit and allowed to file claims. Ideally.
While the NFL and NHL both settled lawsuits for a large chunk of their revenue, neither admitted that their own policies contributed to the harm caused to their players. World Rugby is taking a similar position. They have released a statement saying that they are committed to player safety and throughout their history, they have always employed the latest medical knowledge to ensure that their players are safe. This is important because the plaintiffs still have to prove negligence.
Scenario One 
Let's assume that the players have CTE and that World Rugby knew about the potentially devastating effects of the disorder without implementing some strategy to protect players. In this case, World Rugby is clearly liable. However, this is difficult to prove. In the cases of both the NHL and NFL, the plaintiffs were able to leverage huge settlements because neither sports league admitted liability.
Scenario Two
Let's assume that some of the players have CTE and World Rugby made an honest effort to implement the latest medical technology to protect their players. However, doctors didn't have a firm grasp of what CTE was or how it could be avoided. If that's the case, then World Rugby could argue that no negligence was committed because they did everything in their power to protect players. However, they still owe their past stars the courtesy of compensating them for reduced quality of life. In that scenario, the league would still pay because they want to ensure that future athletes will choose rugby over, say, bowling.
Talk to a Jacksonville Personal Injury Attorney
If you've been injured due to the negligence of another person, call the Jacksonville personal injury attorneys at Gillette Law today to schedule a free consultation and discuss your situation in more detail.
https://www.gillettelaw.com/meatpacking-plant-sued-after-covid-death/