Family Sues Over Suicide Death Related To Christian Rehab Program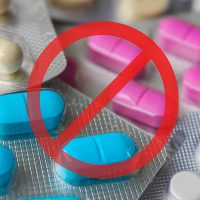 A wrongful death lawsuit filed in Georgia blames a Christian rehab center for directing residents to stop taking their antipsychotic medication. The man had been diagnosed with schizophrenia and had a history of drug abuse.
After the medication was discontinued, the family contends that the patient's condition worsened. It ultimately culminated in his suicide. They are blaming the facility for medical malpractice, failing to provide proper treatment and assessment, and failing to coordinate his care with his psychiatrist.
According to the Christian rehab's webpage, some medication is allowed to be brought into the facility, but antipsychotics are listed as prohibited. It remains unclear what the philosophy against antipsychotics is, but the website contends that addiction is not a "disease" but rather the result of sin and it can be overcome. It remains unclear on what philosophical basis the facility denies the use of antipsychotic medication.
Is this medical malpractice? 
Patients have choices as to how they approach their medical care. Even when the care involves addiction and mental health services, individuals do retain control over what types of medication they can take. They are generally pressured to take the medication and in forensic cases, can be forced to take the medication. The use of antipsychotics is controversial because the side-effect profile of these meds is quite problematic, but they do relieve symptoms of psychosis by limiting dopamine production in the brain.
If a patient agrees to enter a program in which the general philosophy of the doctor is to avoid antipsychotic medication, then they are making a choice concerning their own treatment. So, there is an element of consent involved. On the other hand, if the treatment is by its very nature likely to put the patient in danger, then it violates the prevailing standard of care for medical services and is actionable under a theory of medical malpractice.
Depriving schizophrenics of antipsychotic medication can firstly result in a worsening of their symptoms, but it is also difficult to stop the medication without suffering serious withdrawal symptoms. Patients must be weaned off the meds gradually to reduce withdrawal. If patients are prohibited from bringing antipsychotics into the facility, then they are not being weaned off the medication.
While you can consent to stop a medication, a doctor who recommends you do so must detail the pros and cons and potential complications relating to the stoppage. You can't do this if you have misguided notions on addiction and medical science. But that creates a second problem. Are you allowed to approach addiction rehab from a religious perspective or must you adhere to prevailing medical standards on the matter?
Talk to a Jacksonville Wrongful Death Attorney Today 
Gillette Law represents the interests of families who have lost loved ones due to acts of negligence. Call our Jacksonville personal injury lawyers today to schedule a free consultation and learn more about how we can help.
Source:
allongeorgia.com/chattooga-local-news/pilgrim-ministries-faces-wrongful-death-lawsuit/