Family Files Lawsuit After Rooming House Fire Kills Two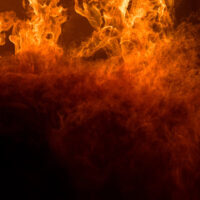 With the fall of Champlain towers eating up headlines, it's easy to forget that landlord liability lawsuits happen all the time. They don't necessarily happen due to a building collapse, but in many of these cases, warning signs are ignored, and safety violations are left unmediated. In a recent case, two died after a rooming house caught fire. The family of one of the victims has filed a lawsuit against the rooming house operators alleging wrongful death. In this article, we'll discuss the case against the rooming house.
Maintenance of adequate fire systems 
The lawsuit alleges that the owners of the rooming house failed to maintain the fire detection systems, had too few smoke detectors, and hadn't kept up to date with fire safety inspections. The lawsuit against the rooming house would only need to prove that one of these claims is true. Fire and building codes place specific requirements on landlords to provide smoke detectors and other fire safety equipment to prevent exactly this from occurring. If the plaintiffs can prove that the building was out of code, then the defendants would be automatically liable, with a few caveats we'll discuss below.
Potential defenses to this lawsuit 
If the allegations are true, and there were too few smoke detectors and the building wouldn't have passed code, then there is very little that the owners of the rooming house could say in their defense. Even if the fire was started by one of the residents, the owners are still responsible for deaths that could have been avoided had the business been up to code. Nonetheless, such an allegation may reduce the rooming house owners' liability.
Essentially, the fact that the fire started is not where the allegations of negligence rest. Fires happen. However, the government requires that any individual who takes money from tenants must abide by specific building codes. So unless the fire was started by the plaintiff, the plaintiff would not have been alerted in time to the danger. Had the plaintiff been alerted to the danger, he most likely would have escaped with his life.
Damages 
Rooming houses are not great places to live. They offer cheap rooms to folks who are in a tough spot. The folks who live there usually don't have much choice, are recently released from prison or have severe mental health issues. Often, these places work alongside government agencies to provide housing for those in a tough spot, but the conditions of these establishments are usually below-code.
Nonetheless, the victim's family is entitled to recover damages related to their emotional grief, the victim's pain and suffering, and more.
Talk to a Jacksonville Personal Injury Attorney
 If you've been injured due to landlord negligence, call the Jacksonville personal injury attorneys at Gillette Law today to schedule a free consultation and plan strategy if you decide to pursue a lawsuit.
Source:
jacksonville.com/story/news/crime/2020/08/13/family-fatal-fire-victim-sues-jacksonville-rooming-house-owners/3345769001/