Black Women's Organization Files Talc Lawsuit Against J&J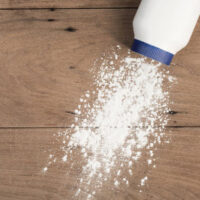 The National Council for Negro Women (NCNW) filed a lawsuit against Johnson & Johnson saying they marketed their baby powder to Black women despite knowing that their product causes cancer.
Johnson & Johnson has faced several lawsuits related to their baby powder and its potential link to certain kinds of ovarian cancer. However, this is the first lawsuit filed directly on behalf of Black women. In this article, we'll discuss the allegations.
Asbestos and talcum powder 
A little review if you haven't kept up with the news, Johnson & Johnson is facing a class-action lawsuit filed on behalf of women who say that they acquired various forms of cancer from repeated use of the talcum powder. According to lawyers representing the plaintiffs, the mining operations of talcum powder fail to purify the asbestos that is often found in close proximity to talcum powder. This, they claim, has resulted in thousands of cases of cancer.
Marketing efforts target Black women 
Plaintiffs claim they have documentation that proves that Johnson & Johnson marketed their baby powder to Black women who they believed would become regular users of the product. Johnson & Johnson has alternatively won and lost talcum powder lawsuits to defendants claiming they got cancer. One of the most significant lawsuits involved a $4.7 billion jury award that was later reduced to $2.1 billion. The company is now in bankruptcy attempting to reorganize their debt to the victims.
Johnson & Johnson's defense 
While this may be the first lawsuit to target the megalithic company on behalf of Black women, Johnson & Johnson continues to maintain their defense, that their product does not cause cancer, and there is no asbestos left after the purification process removes the toxic substance.
Johnson & Johnson benefits from the fact that it is almost impossible, even for scientists, to conclusively prove that a specific substance causes cancer. That's because cancer doesn't appear overnight, it takes years to develop, so no one-to-one correspondence can be drawn between any particular risk factor and cancer.
For example, does tobacco cause cancer? Doctors seem to think it's a risk factor for developing cancer. Yet tobacco companies were able to deny the allegation for years just based on the fact that proving a particular product causes cancer is nearly impossible. Nonetheless, juries are expected to deliver verdicts based on what they think is more probable. Plaintiffs do not need to prove but show a strong likelihood of a correlation. This can be done using surveys of cancer rates among the general population and then comparing them to talc users.
Talk to Jacksonville Personal Injury Attorney 
The Jacksonville personal injury attorneys at Gillette Law represent the interests of injured clients against negligent defendants. Call our office today to schedule a free consultation and learn more about how we can help.
Source:
cbsnews.com/news/johnson-johnson-talcum-powder-black-women-ben-crump-lawsuit-ovarian-cancer/