Basketball Players File Suit Against Seton Hall For Medical Malpractice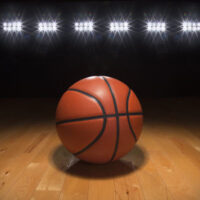 Two plaintiffs, both former basketball stars at Seton Hall, have filed medical malpractice lawsuits against the school alleging that the doctors misdiagnosed key injuries related to their athletics. One female basketball star alleged that she was diagnosed with a bone bruise. She continued to play out the regular season despite suffering from pain and swelling in the knee. In her fifth year, she opted to play basketball for another school during which an MRI revealed she had extensive damage to her knee. She was required to undergo one surgery and a second will be required after that. The injury will require that she miss the season and it could damage her hopes of playing basketball in Europe, according to the lawsuit. She is suing for medical malpractice, lost future wages, pain and suffering, and loss of opportunities. They allege gross negligence, fraudulent concealment, and breach of contract.
A similar incident happened to another student, a male, who suffered extensive knee damage due to a failure to diagnose. While the student was named as an all-star and is the third leading scorer in Seton Hall history, he was not drafted by any NBA team largely due to concerns about his knee. According to the plaintiff, the player was diagnosed with an ankle injury but it was actually a meniscus tear in his knee.
The allegations under the allegations 
Basically, two students say that the basketball team misdiagnosed their injuries. There is a hint of the extent of the allegations filed against the school. Both students appear to believe that the school knew the extent of their injuries at the time they misdiagnosed them, but they wanted the players to play. They, therefore, concealed the extent of the players' injuries allowing their condition to worsen until it cost them opportunities at the professional level. The accusation is thus one of willful malice, not mere negligence.
Initially, only one plaintiff had filed a lawsuit against Seton Hall. Now that a second plaintiff has been added to the suit, it's possible that more could come forward. If the plaintiffs can prove that there was some policy of underreporting injuries to improve the school's chances of winning, then the school will be liable for intentional misconduct, gross negligence, breach of contract, fraudulent concealment, and whatever else you can throw at them.
How are damages assessed in a case like this? 
The largest damages, in this case, will be lost future income. Both plaintiffs can claim that they lost lucrative opportunities to play professionally because of the conduct of their coaches at Seton Hall. So, the court may compare the average NBA career and earnings of an average NBA player and prorate the entire amount as a damages award. On top of that, an accusation of gross negligence or willful misconduct means that punitive damages could be in play. Both players likely sacrificed their dream of playing professional basketball to play college basketball. The university likely will pay for robbing them of those dreams.
Talk to a Jacksonville Personal Injury Attorney 
If you've been injured due to the negligence of a coach, you are entitled to recover damages related to your medical expenses, lost future wages, and reduced quality of life. Call the Jacksonville personal injury attorneys at Gillette Law today to schedule a free consultation and discuss your options in more detail.
Source:
news4jax.com/sports/2021/08/19/former-womens-hoops-player-added-to-suit-against-seton-hall/