Rittenhouse, Government Named In Wrongful Death Lawsuit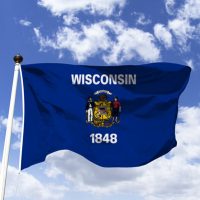 The father of Kyle Rittenhouse victim, Anthony Huber, has filed a wrongful death lawsuit against Rittenhouse and Wisconsin police for his son's death. Huber was among those who confronted Rittenhouse during an altercation that ultimately led to two deaths and severe injury to a third man. Among the allegations, Huber claims that Kenosha police conspired with Rittenhouse to place protesters in danger. Among the allegations against the government, Huber claims that his son's civil rights were violated.
A federal judge dismissed motions filed by Rittenhouse and the government to dismiss the lawsuit. The duo had asked the judge to dismiss the civil rights allegation for failure to prove a conspiracy. The judge denied the motion to dismiss. The government maintains that there was no coordination between their own officers and Rittenhouse that day. They need only establish that he acted alone to defeat the civil rights charges.
However, the government is presenting a unified defense with Rittenhouse. They contend that Rittenhouse's actions were lawful and he acted in self-defense. So, after losing their case in criminal court, they're going to defend his actions in civil court. Eyebrows are officially raised.
Will the family win? 
This is really tough to gauge because it's obvious that there are people out there who will never convict Rittenhouse regardless of the facts surrounding the case. In other cases, a jury may not even give him a fair shake. So, it could strongly go one way or the other, and end up somewhere in the middle.
Since the lawsuit has been filed by one defendant, we need only consider the actions of that defendant when discussing the wrongful death. Did Rittenhouse have cause to feel his life was in danger when Huber attacked? Was it negligent to allow a 17-year-old to bring a loaded AR-15 to a protest zone? Did the 17-year-old have a right to be there with the gun? Did the 17-year-old go there hoping to fire his gun?
For Kenosha authorities, the questions are: Were the authorities aware of Rittenhouse? Should the authorities have arrested a minor with a loaded weapon? Did the police encourage Rittenhouse to stand guard? Did Rittenhouse believe he had the police on his side?
Since we don't have answers to those questions as they did not enter into the matter of the criminal case, we don't know what information the jury will have, so we can't predict how it will play out.
For Rittenhouse, the situation continues to deteriorate. The wrongful death lawsuit will move forward and Rittenhouse will have to pay for an attorney to defend him from the civil charges, even if he wins. If the civil rights charges stick, then Rittenhouse will have to pay the plaintiff's attorney's fees as well. Meanwhile, Rittenhouse will maintain he acted in self-defense.
Talk to a Jacksonville Personal Injury Lawyer Today 
Gillette Law represents the rights of those who have been injured due to negligence or malice. Call our Jacksonville personal injury lawyers today to schedule a free consultation and learn more about how we can help.
Source:
npr.org/2023/02/01/1153706694/kyle-rittenhouse-wrongful-death-lawsuit-kenosha