Family of Casey Kasem Settle Lawsuit with Kasem's Widow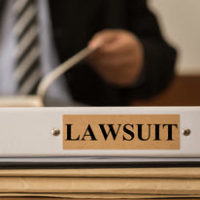 Those of us who are old enough to remember America's Top 40 on airwaves have the voice of Casey Kasem indelibly imprinted in our memories. However, his death was much less dignified according to his children who claim that Kasem's widow, Jean Kasem, mistreated, neglected and abused the radio personality before his death. The two sides were able to reach an agreement recently which dismissed a part of their claim alleging wrongful death.
The suit turned ugly after the defendants countersued alleging the same thing of the plaintiffs. The widow and one of Kasem's daughters filed suit in response to the allegations. The terms of the agreement were not revealed and there is likely a confidentiality agreement in place to prevent them from ever becoming known.
The initial lawsuit was filed by four of his children from a previous marriage, including Kerri Kasem who expressed that she was distraught over having been forced into a settlement. The battle between Kasem's children from another marriage and his latest wife Jean was a matter of public intrigue.
What Happened?
The lawsuit alleged that Kasem's death occurred as a direct and proximate result of his wife's neglect and even physical abuse. Jean Kasem responded by vehemently denying the allegations and countersuing. She alleged that Kasem's children were motivated by their desire to get a piece of Kasem's estate after he died and to cut Jean Kasem out of the will. According to records, Kasem had cut off his children financially in 2012.
Each side fought with the other over Kasem's medical care. Kasem died in Gig Harbor, Washington where Jean Kasem had relocated him from Los Angeles.
What Do We Know?
Not much. Other than the fact that the two sides were at each other's throats even before Kasem died, we don't know what kind of care Jean Kasem provided for Casey in the months leading up to his death. In a case like this, medical records would need to be used in order for the plaintiffs to prove their case that Casey was the victim of abuse and/or neglect. It is unclear what, if any, medical records exist to corroborate that claim.
The wrongful death lawsuit may have been a way for the children to hold Kasem's estate in limbo while his widow inherited the vast majority of it. If Kasem had cut his children off financially, it stands to reason that he may have left everything to his spouse. In most cases, the assets of a deceased parent would automatically pass to a living spouse anyway, so this is not unusual. However, when the marriage is a second marriage and the children have a different mother, things can get complicated.
Talk to a Jacksonville Wrongful Death Attorney Today
If you've lost a family member to someone else's malice or negligence, the Jacksonville personal injury attorneys at Gillette Law can help you recover damages and hold the at-fault party accountable for their misdeeds. Give us a call or talk to us online and we can set up a free consultation today.
Resource:
myjournalcourier.com/news/us/article/Children-of-Casey-Kasem-settle-lawsuit-with-widow-14879573.php
https://www.gillettelaw.com/connecticut-supreme-court-dismisses-sandy-hook-wrongful-death-suit/