Child And Family Services Blamed After Death Of 5-Year-Old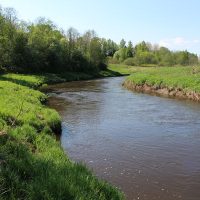 Child and Family Services of New Mexico is being blamed for missing signs that a boy's father was neglectful and abusive. Now, the father has been charged with the boy's death after abandoning him while he was swimming in the water. The father claimed that he thought the boy would be okay, and left him to go to talk to his mother. However, police have charged him with the boy's murder and suspect that the act was intentional.
Lawsuits against social services involving the deaths of children are very difficult to win and even file. In most cases, sovereign immunity blocks such lawsuits from moving forward. However, in cases where there is a distinct policy violation, some lawsuits have been moving forward in the courts.
Can I sue the Department of Social Services in Florida? 
DCF is the state agency that is responsible for overseeing the well-being of Florida children. In order to file a lawsuit against them, you would either need to establish that they violated your civil rights, or that they were grossly negligent in overseeing the care of a child. In the case mentioned above, which happened in a different state, there were five corroborated claims made against the father of the boy who later drowned in the river. The day of his death, a neighbor had called police to inform them that they thought the boy was in danger. Whether or not that rises to the standard of gross negligence depends on what specific allegations are made against DCF and their failure to prevent harm coming to the boy. However, lawsuits against DCF are becoming more popular across the country as staffing failures and other matters are putting children's lives in danger.
In cases that do move forward, the standard of proof is quite high. Plaintiffs allege that DCF or similar entities failed to act on credible intelligence of abuse which would have saved a child's life. In these cases, the allegations are specific and the department has a duty of care to act on all credible instances of neglect or abuse. When they fail to act, then the lawsuit is actionable.
Essentially, Florida's sovereign immunity rules make it very difficult to sue the government over certain types of negligence. In order to file a lawsuit, you must establish that the government agency was not acting in accord with its duty of care. For example, in police brutality claims, a claim is made against officers that they used excessive force. In the process, they would have violated the department's use of force policy. In a similar vein, you would need to establish that DCF also violated the department's policy in failing to act. However, such cases remain quite difficult to win.
Talk to a Jacksonville Wrongful Death Lawyer Today 
Gillette Law represents the interests of grieving families who have lost loved ones to wrongful death. Call our Jacksonville personal injury lawyers today to schedule a free consultation and learn more about how we can help.
Source:
kob.com/new-mexico/2-wrongful-death-lawsuits-filed-in-5-year-olds-2021-death/