Jury Awards $27.8 Million to Plaintiffs Harmed by Xarelto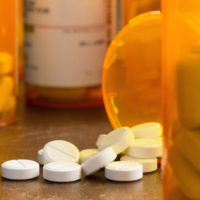 When a corporation shows a complete indifference to the health and safety of the general public, they should be held accountable. That was the message sent by a jury to Bayer AG and Johnson & Johnson. The jury ordered these corporate behemoths to pay $27.8 million to a married couple as a result of the
drug makers' failure to warn that the blood thinner Xarelto may cause life threatening internal bleeding. according to Reuters. Bayer AG and Johnson & Johnson developed Xarelto in a joint venture.
The jury awarded the plaintiffs approximately $1.8 million in compensatory damages and $26 million in punitive damages.
The plaintiffs argued in court that the life-threatening side effects suffered by thousands of patients could have been avoided if physicians had been properly informed about the risks by the manufacturers.
Common Side Effects of Xarelto Blood Thinner
Xarelto was designed to reduce blood clot risks in patients after they underwent certain types of medical procedures (e.g., hip and knee surgeries). The prescription drug received fast-track regulatory review by the FDA and went to the open market. Unfortunately, it became clear that insufficient information was provided to doctors about the risks of this blood thinner. A large number of patients suffered serious side effects after taking Xarelto, including:
Severe bleeding (both internally and externally)
Dizziness and/or feeling lightheaded
Major headaches bordering on migraines
Numbness in an individual's' extremities
Inability to move certain body parts
Loss of life
Background of Landmark Xarelto Verdict
The plaintiffs in the case described above were prescribed Xarelto to prevent a stroke after they were diagnosed with atrial fibrillation (i.e. irregular heartbeat). After taking Xarelto for about one year, the plaintiffs suffered severe gastrointestinal bleeding.
Many More Xarelto Cases on the Docket
This is not the only lawsuit filed against the manufacturers of Xarelto. In fact, more than 18,500 Xarelto injury cases are pending in federal court. These cases have been consolidated into a multidistrict litigation and overseen by the U.S. District Court for the Eastern District of Louisiana, according to the Chicago Tribune.
Damages That May Be Recovered in a Xarelto Lawsuit
If you or a loved one suffered severe internal bleeding or other side effects associated with taking Xarelto, now is the time to take action by filing an injury claim against the manufacturers. Recoverable damages may include the following:
Medical bills you incurred as a result of treatment you needed after suffering Xarelto side
Lost wages due to time missed from
Pain and suffering, which includes the emotional and mental strain associated with suffering debilitating side effects after taking a prescription
Punitive damages (depending on the specific facts of your case)
Need Help? Speak to a Jacksonville Xarelto Injury Lawyer Today
If you suffered serious side effects after taking Xarelto, do not try to take on the corporate giants alone. Let an experienced and skilled product liability injury lawyer assist you in investigating and filing your claim. Contact Gillette Law P.A. in Jacksonville today. Our legal team is ready and able to help. Contact our office today to schedule a free, confidential case review.
Resources:
reuters.com/article/health-aveo/aveo-settles-investor-lawsuit-over-cancer-drug-for-15-mln-warrants-idUSL1N1OS00I
chicagotribune.com/lifestyles/health/ct-xarelto-internal-bleeding-20170425-story.html