I was Injured By A Product: Can I Recover Money?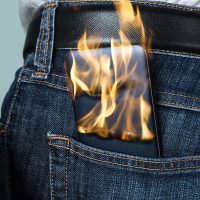 Product liability is a very complex area of the law. However, in most cases, the suits favor plaintiffs because unlike your usual personal injury lawsuit, product liability does not require the plaintiff to prove negligence. Instead, the plaintiff must establish that they were using the product in a way that would be readily anticipated by the company that produced it, and they were injured in the use of the product.
Anyone who was injured by a dangerous product should consult with a personal injury attorney to determine whether or not compensation for the injury is likely. Below, we'll take a look at a few ways a company can be held liable for a product-related injury.
Design defects 
Design defects quickly become class-action lawsuits. However, the classes get smaller and smaller as government policy requires companies to initiate recalls very quickly. It takes us less time to figure out what is happening too. In these cases, classes form around a product and plaintiffs file claims based on their injuries.
A design defect occurs when a product is designed in such a way as to cause serious injury. One prominent example would be Takata's airbags.
Manufacturing defects 
These lawsuits are often related to food but also involve vehicles and other types of consumer products. These lawsuits don't allege that the product is defective, but rather, that something happened during manufacturing that made the product dangerous for consumers. Recalls are often issued and the matter is traced back to specific plants or factories.
Failure to warn 
In some cases, a product may be designed properly, and manufactured properly, but be intrinsically dangerous for the public. As an example, a pressure cooker may become dangerous under certain conditions. In these cases, manufacturers are expected to warn customers about the danger or they could be held liable for any injuries that occur.
How to proceed after you're injured by a dangerous product 
If you have been injured by a dangerous product, your first step is to go to the hospital and get yourself medical services. Be aware that all of that information will become useful to your case. The earlier you involve a personal injury attorney in the case, the more likely it is that you will safeguard the value of your lawsuit. You don't want to talk to anyone about the case who isn't a doctor or your lawyer.
Product liability cases are important because they set standards for companies that place products into the stream of commerce. Without these cases, there would be little pressure on politicians to regulate manufacturing and companies could end up doing whatever they can get away with.
Talk to a Jacksonville Product Liability Attorney Today 
Gillette Law represents the interests of injured plaintiffs in Jacksonville who have been injured by dangerous or defective products. Call our Jacksonville personal injury lawyers today to schedule a free consultation and learn more about how we can help.