Broward County Settles Wrongful Death for $125,000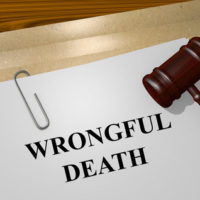 The Broward County sheriff's department was forced to settle a lawsuit related to the shooting death of Gregory Frazier. Deborah Frazier, the deceased's sister, reportedly called the police on her brother who was drunk and threatening her with a knife. By the time police managed to respond to the call, the situation had settled down and appeared to have resolved itself. The woman's brother was sitting on a chaise lounge in the family's backyard enjoying a chicken dinner.
About a minute after the police had arrived, family members reported hearing gun shots. Gregory Frazier was shot six times. The family filed a wrongful death lawsuit against the sheriff's department and eventually settled the suit for $125,000 which was considerably less than they were hoping for. However, sovereign immunity statutes prevent litigants from recovering more than $250,000 in any cause of action against the state.
Police Blame Sister for Brother's Death 
The police said that the nature of Deborah Frazier's call warranted lethal force and prompted them to take a defensive posture when they found Frazier. However, this wasn't the first time that Deborah Frazier had asked the police to de-escalate a situation with her brother. The first time they came, they talked to Gregory, got the knife away from him and handed it to someone else. That, of course, did not happen the second time she called.
The Florida Department of Law Enforcement conducted an investigation into the death of Gregory Frazier but determined that the two deputies were within their rights to use lethal force.
According to the deputies, they received the 911 call and proceeded to apprehend a man who they were told was drunk and brandishing a knife. The deputies proceeded toward the man with their guns drawn and flashlights affixed to guns. The deputies ordered him to the ground, but Frazier opened his knife, cursed at them, and took an aggressive posture. That is when they say they opened fire on him.
While that may seem justifiable, the deputies were responding to a family incident in which mental health issues were likely a major factor. They escalated the situation when they ordered Frazier to the ground and then responded with lethal force to a situation that likely could have been resolved peacefully.
Additionally, it is unclear that Frazier actually had a pocket knife in his hand. A neighbor reported that Frazier had a plate of food in one hand and a fork in the other when deputies approached. A pocket knife was found next to Frazier's body after deputies unloaded their weapons into him.
Talk to a Jacksonville Wrongful Death Attorney
If you've been injured by another individual's negligence, you are entitled to recover damages related to your injuries and hold the at-fault party accountable in civil court. If you've lost a loved one to another's negligence, you can file a lawsuit on their behalf. Call the Jacksonville personal injury attorneys at Gillette Law today for a free consultation and we can begin preparing your case immediately.
Resource:
sun-sentinel.com/local/broward/fl-ne-broward-settlement-deputy-shooting-20191121-thbw7nghebbnji5abo4nn6nwt4-story.html
https://www.gillettelaw.com/boy-killed-in-tim-hortons-grease-trap/