Family Wins $77M In Wrongful Death Suit Against Addiction Center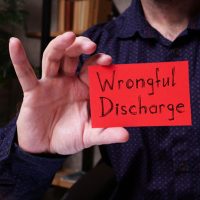 A family filed a lawsuit against an addiction center and won $77 million after a jury determined that he had been abruptly discharged without cause. The young man was killed in an auto accident days after his discharge. This included a punitive damages award of $1 million.
What happened? 
The young man had struggled with substance abuse issues until he was diagnosed with bipolar disorder in 2017. He was placed on a combination of lithium and Seroquel for the condition and remained stable, mood-wise, but still struggled with substance abuse. In 2017, he was admitted to a facility. His doctor took him off lithium despite numerous warnings by his family and his former therapist. His condition deteriorated and he was forced out of the facility after being caught with a cell phone. He was placed in a sober living home which he was also kicked out of. A staff member at the home dumped him at an alcoholics anonymous meeting and then drove away. The young man was eventually found on I-85 naked after he had been struck by several vehicles. He had no drugs or alcohol in his system at the time of his death.
The defense 
Psychiatric malpractice is extraordinarily rare and generally involves medication mismanagement or wrongful discharge. In this case, you have a bit of both. However, the psychiatrist contends that he took the young man off his medication after he complained of side effects. They say that he violated several rules while at the facility and was given one last chance after he was caught with the cell phone. His doctors wanted to release him to a more intensive program, but the man denied the request and said he would only be discharged to a sober home. Things went sour at the sober home, and he found himself dumped at an AA meeting without having a clue where to go. A jury did not buy the defendant's argument and charged the treatment facility $77 million for wrongfully discharging the patient and cutting off medication that was recommended by other doctors.
The result 
$77 million is no small sum. The jury wanted to send a message to the treatment facility that their conduct was misguided and even cruel. However, most drug treatment facilities are voluntary and thus patients have discretion as to whether or not they can leave. If a patient violates the rules, then they can be kicked out of the rehab. The other question to answer is: Would the young man have been more likely to successfully complete the rehab if he were still on lithium. The jury obviously believed that he would have been and the doctor made a huge mistake in discontinuing the medication. Patients in acute crisis tend to have less say over their medications than those in maintenance. So, ultimately, the jury found that the doctor erred by discontinuing the lithium and it was the first event in a chain that led to his death.
Talk to a Jacksonville Personal Injury Lawyer Today 
Gillette Law files wrongful death lawsuits on behalf of Jacksonville residents who have recently lost family to negligence or malice. Call our Jacksonville personal injury lawyers today to schedule a free consultation and we can begin discussing your allegations immediately.
Source:
centredaily.com/news/business/health-care/article265441046.html