Victim Gets $8.2M After Murder by Wealthy Miami Businessman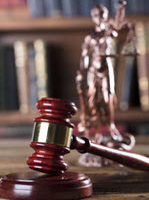 The former owner of Presidente Supermarkets has been hit with an $8.2 million verdict after allegedly murdering Camilo Salazar. Salazar allegedly was having an affair with Manuel Marin's wife, leading to the murder. Marin will face a criminal charge of first-degree murder. He has already lost the wrongful death lawsuit filed against him by the estate of Camilo Salazar.
Salazar was found beaten, with his throat cut, and his genitals burned, according to police. The lawsuit also named Yaddiel Marin, his son, and several other members of the Marin family who plaintiff's attorneys say funded the extended period that Manuel Marin lived as a fugitive. The lawsuit states that Marin's family helped Marin move money in anticipation of the crime.
The wrongful death lawsuit was filed on behalf of Salazar's widow, Daisy Louis Holcomb and their two children. Plaintiff's attorneys have admitted that there was an affair between Salazar and Jenny Marin, who had reconnected and began seeing each other regularly. Manuel Marin discovered the affair and confronted his wife and her lover at a local coffee shop. At that point, Jenny Marin threatened divorce and refused to reconcile with her husband. That led to Salazar's murder, prosecutors say.
The Case Against Manuel Marin
It doesn't look as if Marin will have any more success in criminal court than he did in civil court. Police say that Marin recruited a boxing promoter and two mixed martial artists to perform the brutal assassination on Camilo Salazar. Marin then fled to Europe three days after the murder in an apparent attempt to skirt authorities. Marin's cell phone pinged a tower in the area where Salazar's body was found and toll records show that he was in the area at the time of the murder.
Several others have been charged in the murder, including the three men that Marin allegedly paid to kill Salazar.
Intentional Torts and Wrongful Death Lawsuits
You don't hear about a lot of cases involving premeditated, intentional violence that results in a wrongful death lawsuit. The reason for that is basic economics. If the perpetrator of a violent crime doesn't have sufficient assets to file a claim against, the plaintiff becomes the equivalent of a creditor. The defendant can discharge the debt in bankruptcy and nobody gets anything for their trouble, aside from knowing that the jury believed the defendant was responsible for the crime.
However, since Marin was a wealthy businessman, it made sense to file a wrongful death action against him. He has deep pockets and would not likely be able to file under Chapter 7. If he files under Chapter 11, he will be required to pay off the remainder of the debt. Even if that number never gets as high as the verdict, the family will at least have some income to help them offset the loss of income after Camilo Salazar died.
Talk to a Jacksonville Wrongful Death Attorney
If someone's negligence or malice has robbed you of your loved one, the Jacksonville personal injury attorneys at Gillette Law will file a claim on your behalf. Talk to us today to set up a free consultation.
Resource:
miamiherald.com/news/local/crime/article223199160.html
https://www.gillettelaw.com/teen-kills-himself-after-confrontation-about-sex-video/